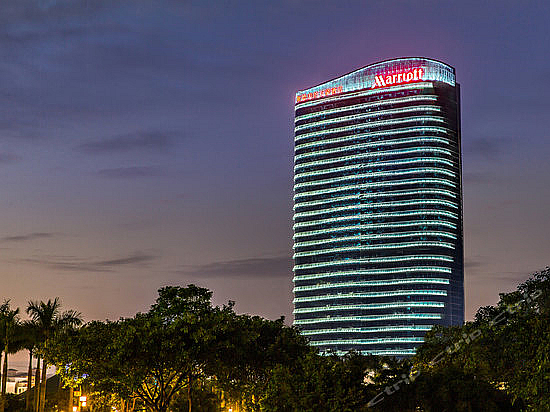 Shunde Midea Marriott Hotel
Shunde Midea Marriott Hotel is located in the east part of Daliang, which is the central region of Shunde City. Marriott Hotel is next to the famous tourist attraction —- Shunfeng Shan Park, which embraces beautiful scenery and comfortable places for relaxation. With a convenient location, Marriott Hotel is just 10-min walk away from the main commercial center. Furthermore, it is closed to the highway entrance, it takes 40 minutes' drive from Guangzhou city center and 60 minutes' drive from Guangzhou New Baiyun International Airport.
Midea Marriott Hotel is one of the biggest 5 stars hotel in Shunde. It embraces the modern facilities that can provide best living experience for the guests. There are 258 rooms or suits which can overlook the amazing scenery of Shunfeng Shan Park and Shunde City. Guests can enjoy the famous Cantonese Cuisine in the elegant Chinese Restaurants with "Honor Chef ", as well as the international western buffet in the Western Restaurants in the hotel. In the lobby lounge, guests can enjoy various drinks and have a comfortable chat with partners. Swimming pool, Spa and fitness room with modern facilities are also provided for Guests.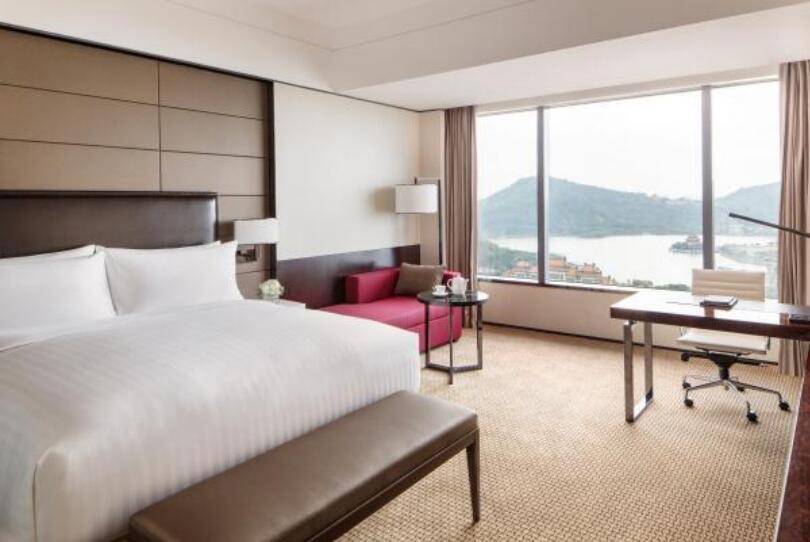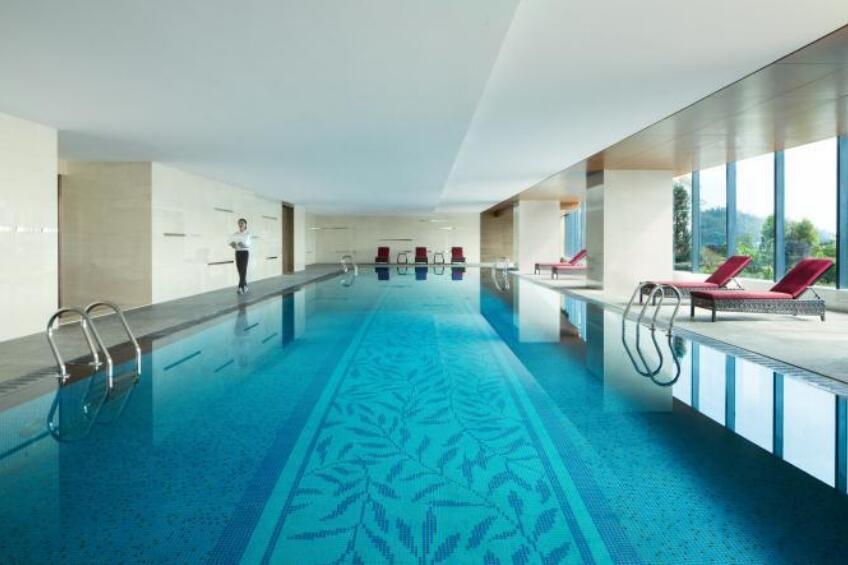 Delux Room                                                        Swimming Pool
Shunde Midea Marriott Hotel
Tel: (+86) 4008 127 627
Link: www.marriott-shunde.com
Address: No. 388, Midea Square, Nanguo East Road, Daliang, Shunde, Foshan, Guangdong, China.
Shunde Conifer Hotel
Tel: +86-757-28988888
Link: www.jiaxinconiferhotel.com
Address: Jia Xin City Square, Qing Shun Road, Daliang, Shunde ,Foshan, Guangdong, China
Shunde Dongcheng Hotel
Tel: (+86)757-22210999, (+86)757-22210888
Link: http://hotels.ctrip.com/hotel/76703.html
Address: No. 9, Dongle Road, Daliang, Shunde, Foshan, Guangdong, China
Shunde Green Hotel
Tel: (+86)757-22602889
Link:http://hotels.ctrip.com/hotel/1802471.html#ctm_ref=hod_sr_lst_dl_n_1_1
Address: Dongle Road, Daliang, Shunde, Foshan, Guangdong, China (Next to New City shopping mall)